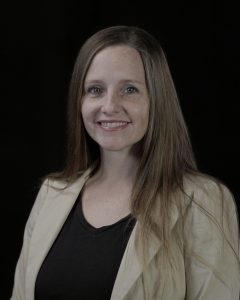 The Administrative & Professional Collaborative (APC) is the representative voice for the Administrative & Professional employees of FSCJ. In an effort to build cohesiveness, awareness and collegiality, each month we put a "spotlight" on one of our members.
August's APC Spotlight shines on Tina Tharp-Hackney. Tina works as an Engineer II on the IT Network Team where she helps provide support for Collegewide infrastructure. Her main role is working as a digital signage system engineer; she also assists in supporting the C-Cure access control system and the Milestone Security Camera System. She started working in the Information Technology department in 2012 as the project coordinator for the Vice President of Technology & Chief Information Officer.
Tina holds a BS in Athletic Training from the University of North Florida. Additionally, she has completed professional development courses in beginning, intermediate, and advanced project management.
In her spare time, Tina enjoys spending time with her husband and two small children, gardening, and traveling.