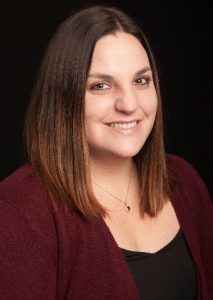 As Director of Student Recruitment and Admissions, Megan Dross provides leadership and support to a department focused on helping students begin their academic journey here at FSCJ. Her team oversees formal outreach and recruitment efforts within area high schools and community partners, provides assistance to students throughout the application process and manages new student orientation. She is excited to be a part of this incredible team and looks forward to helping them expand their outreach efforts and continue to strengthen the support already offered to all those interested in our programs.
Megan holds a bachelor's degree in Philosophy and Religion from Flagler College (Go Saints!) and a master's degree in Higher Education and Student Affairs from the University of San Francisco. She is currently pursuing her educational doctorate at Florida State University focused on Educational Leadership and Policy. Prior to joining the FSCJ family, Megan had the privilege of supporting students, faculty and alumni at a number of higher education institutions across the country. Prior roles include serving as Admissions Officer and Event Specialist for FSU College of Law; Faculty Development Coordinator for Harvard Medical School; Student Affairs Coordinator for UCSF School of Pharmacy; and as Assistant Registrar and Director of Admissions and Recruitment for College of The Albemarle.
In her spare time, Megan enjoys spending time with her husband and two children. She loves a good true crimes podcast, medical TV drama or the opportunity to read a good book. As a military family who've traveled the nation, the Drosses are excited to be back in Florida and close to family again.