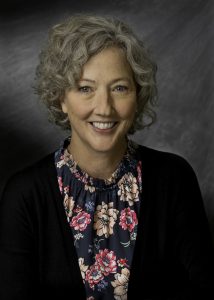 As Program Development Manager, Julie Stein provides high-level support for developing and managing instructional programs in the Workforce Education Department. Julie works with various departments to create programs that meet the needs of Northeast Florida's community members and business partners.
Julie is passionate about helping all individuals access skills development to build sustainable careers. She started working for FSCJ in 2005 as a coordinator, creating high school pathways into the career and technical education programs. Julie holds a Bachelor of Arts in Communications from the University of West Florida. She is currently earning her MA in Career and Workforce Education at the University of Central Florida. Julie completed the Six Sigma Yellow belt program with her sights set on the green belt.
Julie has served on numerous local committees and advisory boards, including JaxUSA's Talent Advancement Partnership. In 2020, Julie served as a Florida College System representative on the statewide task force to develop a policy to evaluate and award credit for prior military training.
Julie's favorite place is the beach or anywhere with water! A former scuba diver, she now prefers kayaking and paddleboarding. Julie is married to Ben, and they have two teenage daughters, Marnie and Tyler Grace. They enjoy taking vacations to the mountains or beaches with their dogs, Rosa and Petey.
Julie agrees laughter is the best medicine and truly appreciates the wonderful sense of humor found in so many of her coworkers.