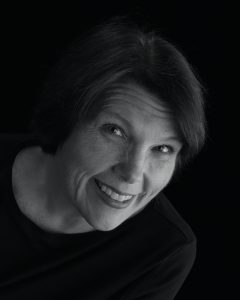 Danielle Thompson serves as the FSCJ Foundation Director of Alumni Engagement and Annual Campaigns. Danielle's main focus is to create relationships with our alumni, building their identity of pride and support for FSCJ and our current students. Danielle's other responsibilities are building fundraising campaigns that invite the participation of all donors, no matter the amount of their gift. New to FSCJ, she has already become a member of AFC and serves on the Visionary Impact Plan Team.
Danielle's professional life has always been dedicated to service. Danielle earned her bachelor's degree in Political Science with a minor in English from Florida State University. She spent seven years working in politics, first as a field director and then as a fundraiser. She transitioned to nonprofit fundraising, bringing her talents to organizations such as Easter Seals, Habitat for Humanity, Autism Speaks and Leadership Broward. In 2012, she began her career in higher education at the Broward College Foundation.
"That was it for me. I fell in love! I am so inspired by the students we serve and the work that we do, especially as state/community colleges," said Danielle. Danielle's passion led her to earn her master's degree in Nonprofit Management from the University of Central Florida and her master's in Higher Education Leadership from Florida Atlantic University. She is currently pursuing her doctorate in Higher Education Leadership at the University of Florida.
"I believe the role FSCJ serves with our students and our community is invaluable. I love, truly, sharing our story with donors. People tend to believe that fundraising is about money. It isn't. It is about giving an opportunity to make a positive impact in someone else's life," she said.
Danielle lives in Fernandina Beach with her husband Richard. She is an avid college football fan and loves to spend time outdoors walking, paddle boarding and kayaking.