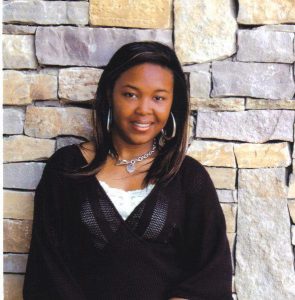 Myisha De Nose is the associate director of Academic Advising at South Campus. An FSCJ employee since 2011, she has worked in several departments including the Welcome Center, Military Student Services, Financial Aid and Academic Advising.
All told, Myisha has worked in higher education for over 16 years. She discovered her knack for serving students over 15 years ago while working at Embry Riddle Aeronautical University on Oceana's naval base in Virginia Beach, VA and has since continued to serve students in multiple capacities.
She is a current participant in FSCJ's Leadership Academy, serves on the Academic Advising Council and was a recipient of a 2019-20 Advisor Excellence Award. She's also active on FSCJ's Student Success Data team and volunteers as a Take Stock in Children mentor. Myisha is a parent advocate who serves as the Student Advisory Chair at Lone Star Elementary and is also a 2019-20 Duval County Parents Who Lead graduate and a Parent Academy Leader.
Myisha holds a Bachelor of Arts in Mass Communications and Theatre from the University of Alabama at Birmingham and a Master's in Public Administration from Troy University.
She enjoys spending time with her daughter, Hannah, and husband, Osborn. She loves watching mystery movies, crocheting and online shopping.