Click on the link to Canvas from either the Faculty or Staff tab of my.FSCJ.edu.


On the left hand menu bar, click on the Commons icon.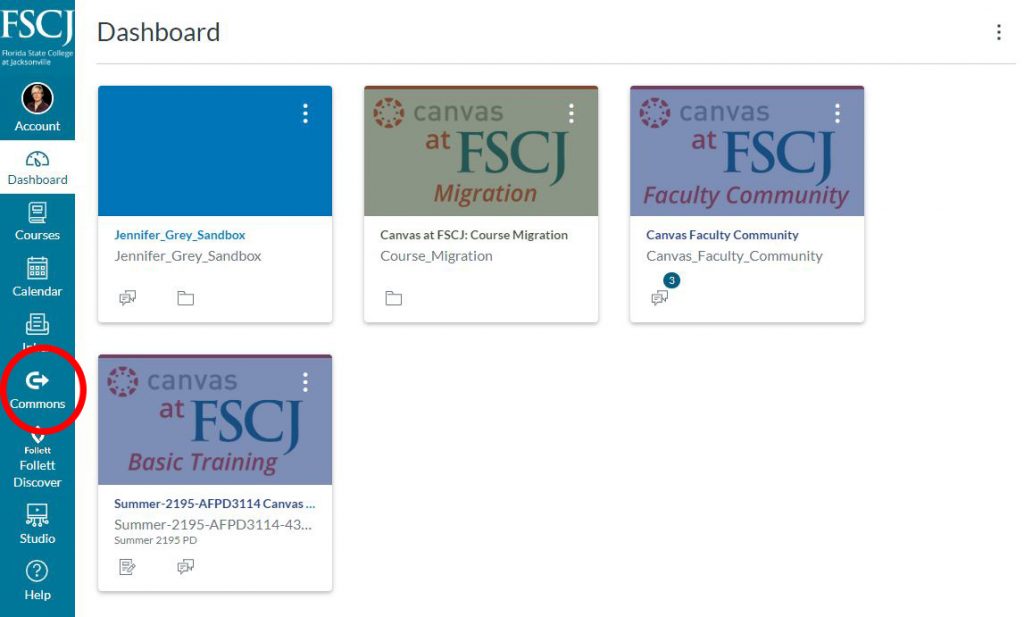 Once Commons opens, the easiest way to find all of the available videos is to click the Filter option at the top right.
Filter results by type (video) and who it's shared with (Florida State College at Jacksonville).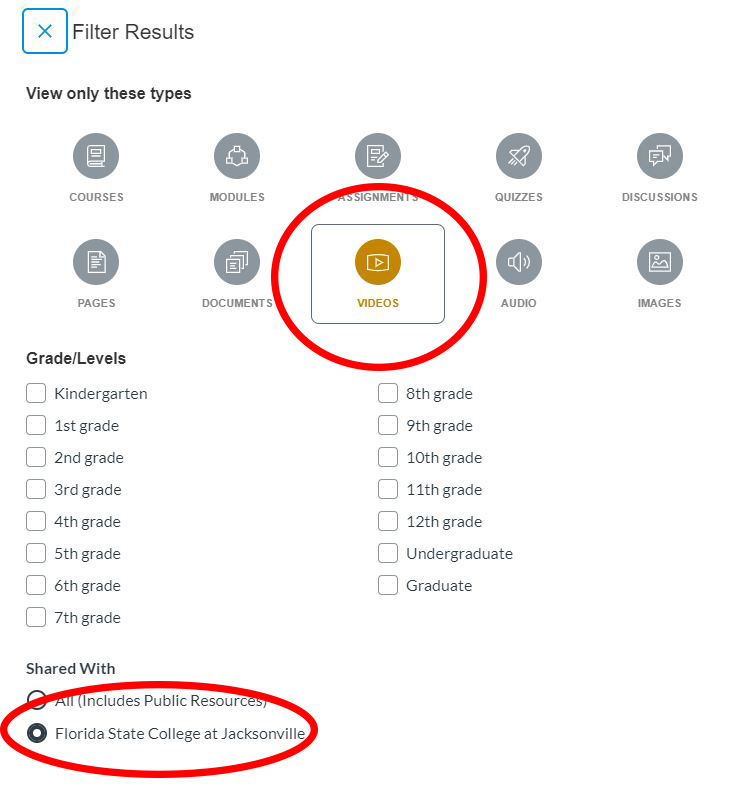 When the results populate, click on the individual video name to view the video, import it into Canvas, or download it.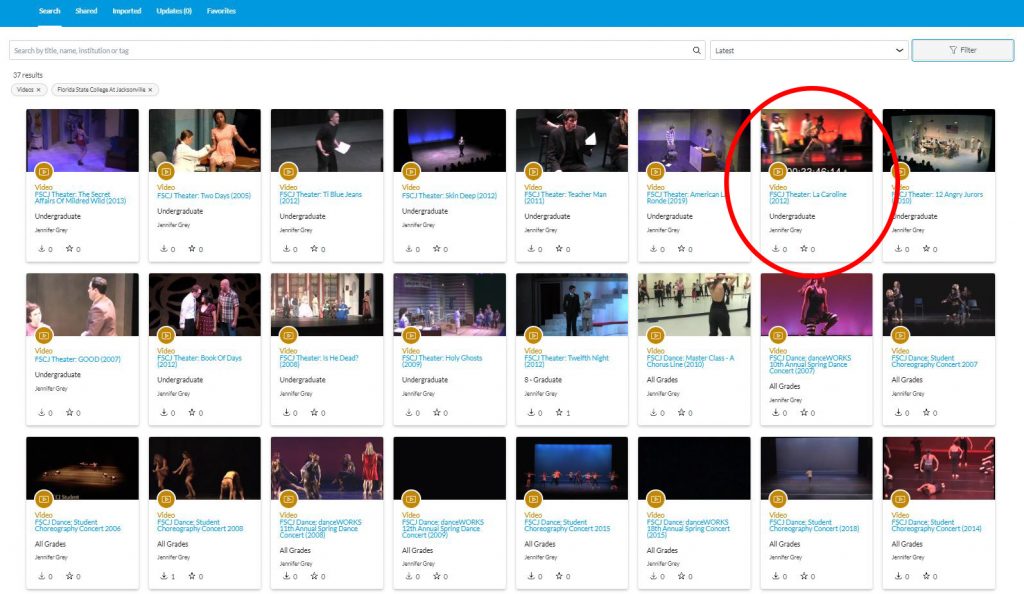 To import the video into a Canvas course or download the file, click the Import/Download button. If you're downloading, you'll need to click Allow on the security pop up that appears onscreen to approve the download. The file will then download to the Downloads folder of your PC, and can be viewed with the VLC media player that comes pre-loaded on College computers. (The mp4 file can be viewed in other media players if you prefer Windows Media Player or some other brand.)