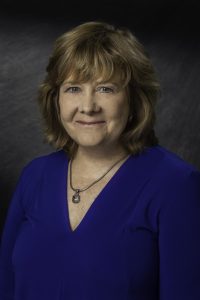 As FSCJ's Dean of Nursing, Dr. Linda Roy provides leadership and guidance to the nursing programs across the College, which include the Nursing Associate in Science (RN), the Nursing (RN to BSN) Bachelor of Science and the Practical Nursing Career Certificate. New to the FSCJ family, Linda is looking forward to working with students and faculty to ensure the Nursing programs are meeting the needs of the changing world of health care.
Linda has been a nurse for many years and has worked in a variety of clinical settings, including serving for over twenty years in Nursing Education, and seven years in administrative positions. She worked with nursing students in Nicaragua to help improve the health care of various rural communities and has also worked with Zuni Native American nursing students to facilitate their success in obtaining their RN licensure to improve health care on the reservation.
In prior positions, Linda coordinated projects to facilitate student success, along with meeting accreditation and licensure standards. She serves on the Accreditation Commission for Education in Nursing (ACEN) as a site visitor and a member of the Evaluation Review Panel and Appeals Committee.
Linda holds a bachelor's degree in Nursing from Widener University, a master's degree in Nursing Education from Villanova University, a master's degree in Adult Health and Illness as a Nurse Practitioner from Gwynedd Mercy University, and a doctorate degree from Widener University.
Since moving from Pennsylvania to Jacksonville, in her spare time Linda is learning her way around the city and enjoying the warm weather. She enjoys reading, listening to live music, walking, kayaking and spending time with family and friends.