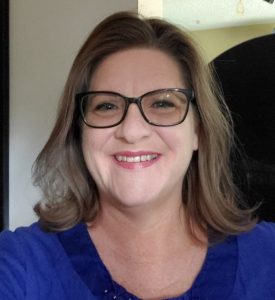 Heather Engelking joined the Student Support Division as the new Director for Career Services. She has decades worth of experience in supporting and managing career services-oriented operations in higher education with roles both at Seminole State College of Florida and the University of Central Florida. She encourages collaboration at all levels and concentrates on partnerships with local, state and national employers to recruit at FSCJ and helps prepare students to successfully transition from an academic environment to the world of work.
She has over twenty years of experience, providing professional and career development training to job seekers from diverse backgrounds and has established a strong record of relationship building. She is looking forward to connecting with internal constituents to develop operational processes in pursuit of centralized career services for the College. In addition to working at FSCJ, Heather is a lifelong Floridian and an alumnus of the University of Central Florida, having earned her B.S. in Biology, B.S. in Psychology and Master of Public Administration degrees at the university.
In addition to the passion she has for her work, Heather enjoys spending time with extended family, friends and of course her husband, Jeff. She enjoys fiber arts (knitting) and papercrafts as well as experiencing the natural beauty of Florida from a SeaDoo on the St. Johns River.