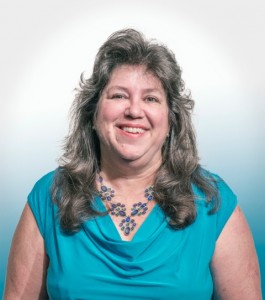 Denise Giarrusso
Director, Services for Students with Disabilities
Urban Resource Center
Denise came to Florida State College at Jacksonville as the Director of Services for Students with Disabilities in June of 2006. Before relocating to Jacksonville in 2006, she resided in the Tampa Bay area, where she was employed as the Coordinator of Services for Students with Disabilities at Hillsborough Community College for three years. Prior to that, she was employed for ten years at the Division of Vocational Rehabilitation as a VR Counselor, Sr. VR Counselor, and Unit Supervisor. She began her professional career as an ESE teacher with the School Board of Hillsborough County. Additionally, she works as an adjunct professor teaching courses in SLS and Education. Denise is a graduate of the University of South Florida, having earned a B.A. in Special Education and a M.A. in Rehabilitation and Mental Health Counseling. She is also a nationally Certified Rehabilitation Counselor (CRC).
As the Director of Services for Students with Disabilities, Denise assists in the collegewide leadership and overall planning, development, coordination and evaluation of services for students within the disability support services program. Denise works closely with both Duval and Nassau County school personnel to assist their students in their transition to postsecondary education. She is a member of the Duval, Nassau, Clay and Baker County Project TEN (Transition Education Network) advisory committees and conducts program presentation at various transition and college fairs in our community to raise awareness of the programs, supports and services that the College offers to our students.
At the College, Denise is currently the chair of the Administrative and Professional Collaborative for the 2013/14 academic year. She is a member of the collegewide Occupational Health and Safety Process Team, the Assessment and Certification Managers team, the Library and Learning Commons Council and the ILAB Advisory Committee. Outside of the College, Denise is active on several state and regional boards, including the Florida Rehabilitation Association (current treasurer and served as President from 2006-2012), Florida AHEAD-Association of Higher Education and Disability (President 2013/14), and the Southeastern Region of the National Rehabilitation Association (Past-President 2013).
Denise enjoys gardening, cooking, baking, bicycling, traveling with her husband and spending time with family.