So far July has gone swimmingly as the Library celebrates Shark Week by showcasing our collection of sharks' teeth and a display of books and movies related to those oh-so-awesome denizens of the deep. Shark Week ends this Saturday, but you can check out the display through the end of the month.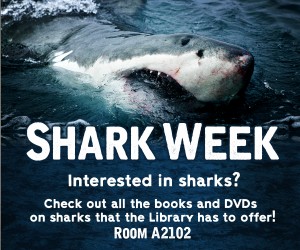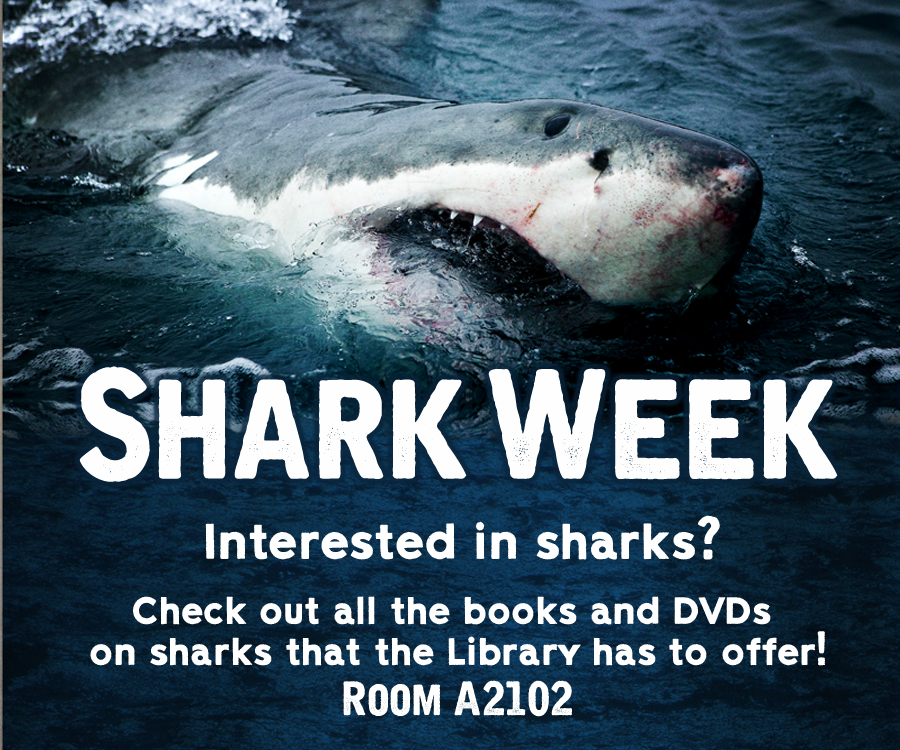 July also marks the long-awaited arrival of Harper Lee's "new" book, Go Set a Watchman. While we likely won't be able to purchase a copy of the novel until August, we're still celebrating the publication all month on our Facebook page with a selection of trivia and facts about Harper Lee and her work.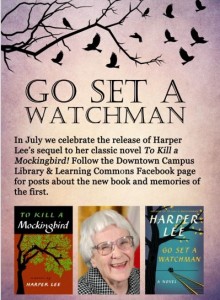 At the tail end of this month, the Library will be performing our annual inventory. So if you start hearing beeping around the 31st, it's not your ears, it's just us. We do a complete check of our collection once a year to ensure our records are as up to date as possible so that we're better able to serve you.
We don't currently have anything planned for August (other than preparing for Fall!), but keep an eye on our Facebook page just in case we decide to squeeze in something.
Until next month, see you in the stacks!