This March we're all about the College-wide read of the Bosnia List, which we're celebrating with a display of books featuring information and stories about immigrants and refugees. We're also celebrating the many places from which students, staff, and faculty have come to become part of FSCJ's One College. Stop by the Library before the end of the month to put a dot on the map to indicate where you're from. You can also help us built a basket for a local refugee family by donating one of the items off our checklist.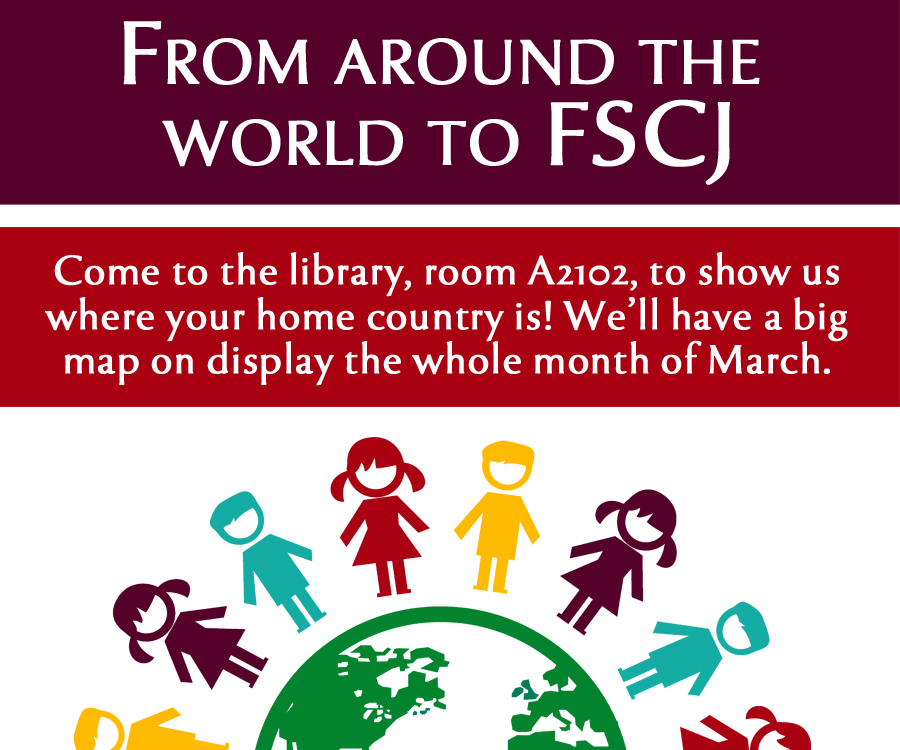 This month we're also calling for submissions for an art show we hope to host in April (National Poetry Month!) featuring pieces inspired by poetry or which incorporate text. Details and submission forms are located in the Library (A2102).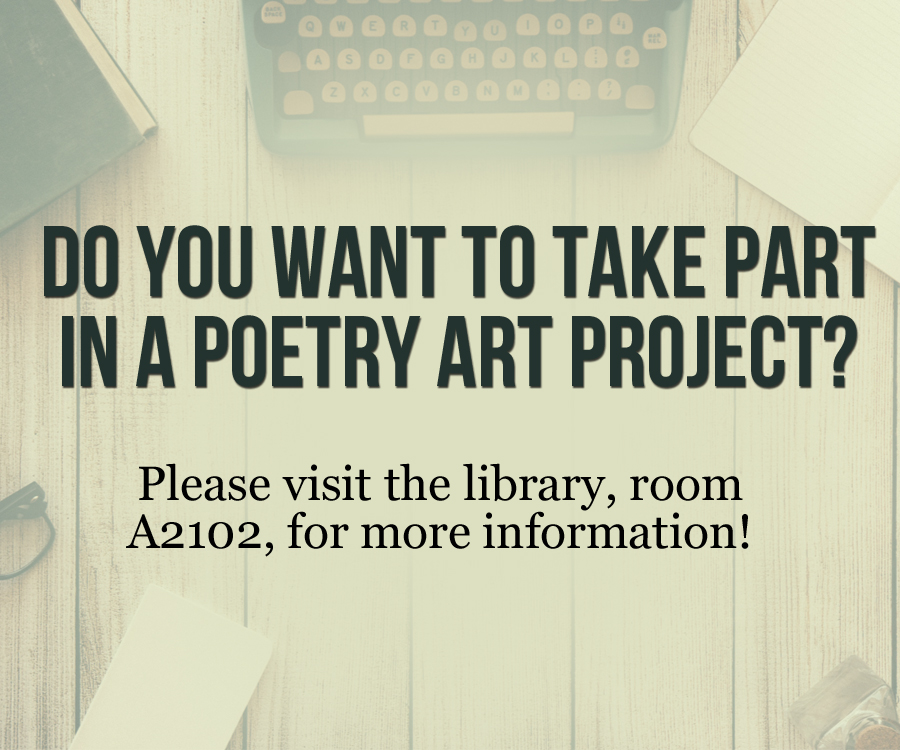 Next month we'll be kicking off National Poetry Month, which is one of our favorite times of year. We'll be co-hosting a poetry slam, producing a video of bilingual poetry readings, and as always featuring a poem a day. If you would like to participate, be sure to contact us at downtowncampuslibrary@fscj.edu.
And finally, don't forget Spring Break is coming up this month – be sure to stop by and check out plenty of reading or viewing material to get you through.
Until next month, we'll see you in the stacks!