It's April in the Library, which means we're once again celebrating National Poetry Month. Stop by the Library and share your favorite poem with us (it can be one you've written or something by someone else) for a chance to win a $25 Amazon gift card.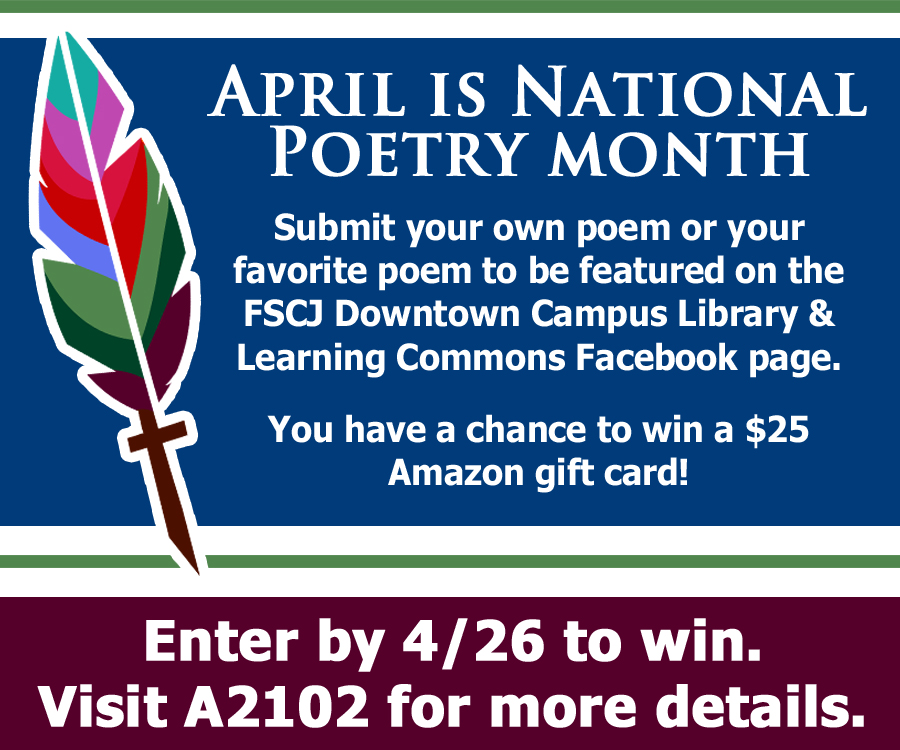 We're also working with Student Life to co-sponsor a poetry slam featuring FSCJ alumna Alisha Lockley at the end of the month. Alisha is a former TEDxFSCJ speaker and active in the local spoken word community. Come out to see her Thursday, April 28 from 2:30-4:00 or to take the mic yourself.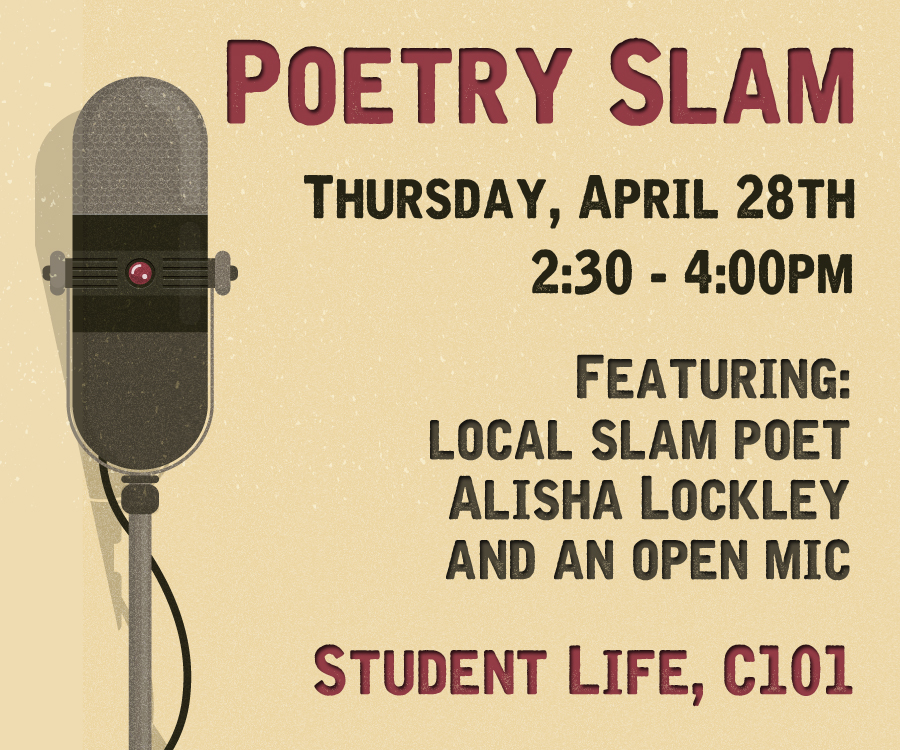 In the meantime, be sure to follow our Facebook page or keep an eye on the whiteboard outside the front doors of the Library to see what poems we're featuring each day. (Remember, if you suggest one, you have a chance to win that gift card!) We've also got a display of poetry books and DVDs you can browse through if our enthusiasm has managed to peak your interest at all.
We hope you have as much fun with Poetry Month as we do. Until next month, we'll see you in the stacks!