This month, as many of you may know, the Olympics are being celebrated around the world. Check out our Facebook page as we post daily Olympic trivia. To answer the trivia questions, come up to the library and fill out the trivia form. The student with the most correct answers by August 22nd will win the gold medal!
Along with the Olympics we have Stress Relief Week coming up in August, just as the summer semester winds down to a close. On Wednesday August 10th, there will be mini massages, along with anti-stress information. This will be available to all in the Learning Commons, A3040F, from 10am to 2pm.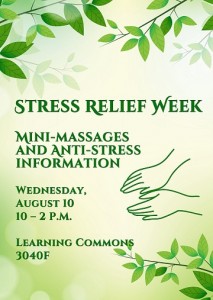 August 10th and 11th, we will have our Roving Librarians. While many of you will be finishing up your papers and assignments in the Computer Lab, we will have our Librarians Sheri and Charlotte up there as well to assist with any reference questions one may have.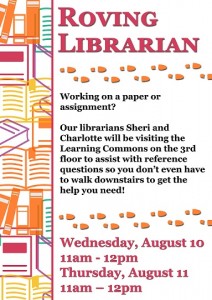 Make sure to be on the look out for Banned Books Week here in the LLC. This exciting week will be starting in September. Until then, however, we'll see you in the stacks!