Prepare for scares this month in the LLC as we celebrate the horrors of Halloween at several different campuses.
This year we're kicking off our first ever Gamerween with dueling Halloween events at Deerwood and South Campus. At 2:30 p.m. at Deerwood's Gamerween on 10/31, science tutor Lisa Lavado will host a brief discussion of the brain's ghoulish glitches – including Walking Corpse Syndrome – before a tabletop gaming session of Pandemic.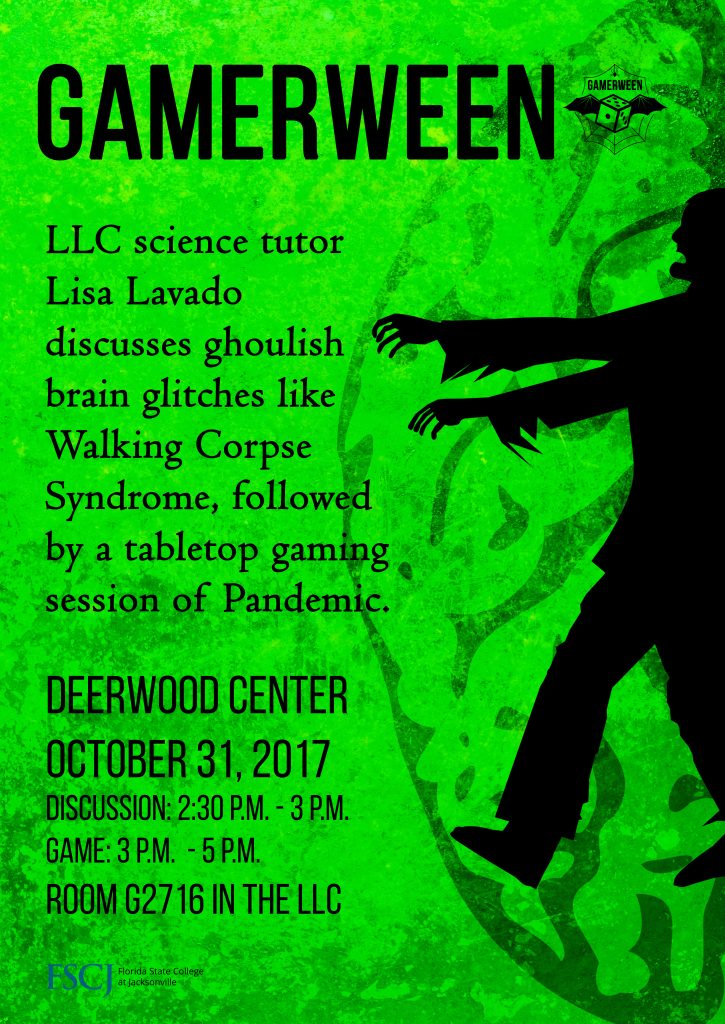 If you prefer your tales of the undead more ghostly than ghoulish, Professor Tim Gilmore will be at South Campus's Gamerween beginning at 3:30 p.m. the same day with stories of Jacksonville's spooky history before a tabletop gaming session of Betrayal at House on the Hill.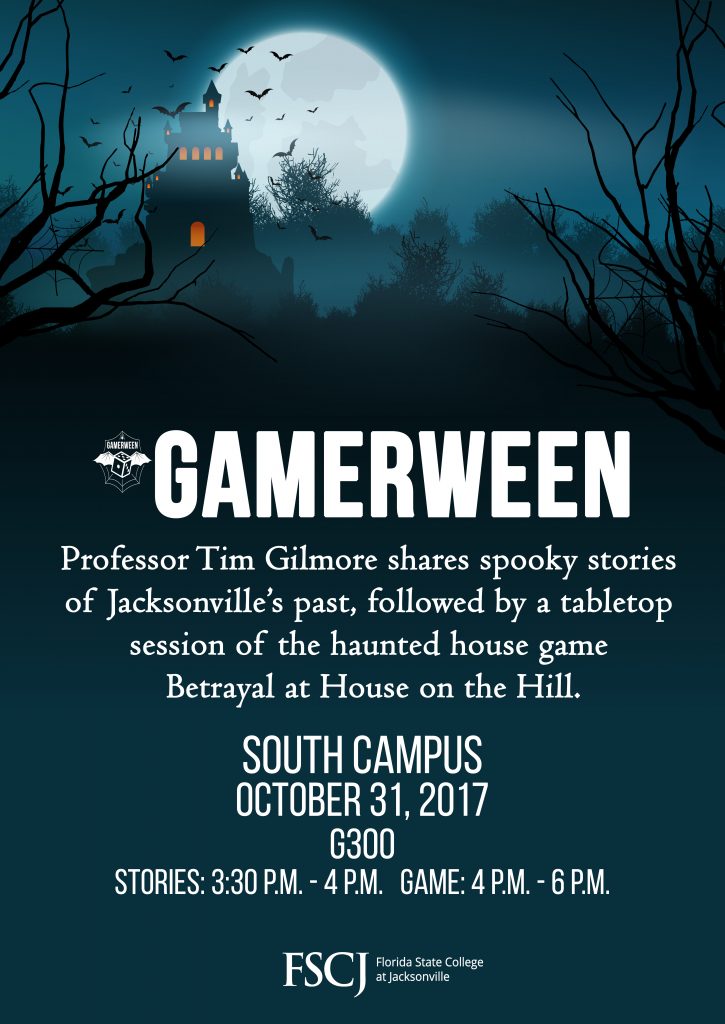 If ghouls and ghosts don't scare you but you shudder at the thought of a misplaced modifier, check out Downtown's grammar-horror–themed escape room, which they'll be running from October 30-31 to celebrate Grammarween. Faculty can book appointments for their classes throughout both days except from 3-5 p.m. when the room will have general admission for students.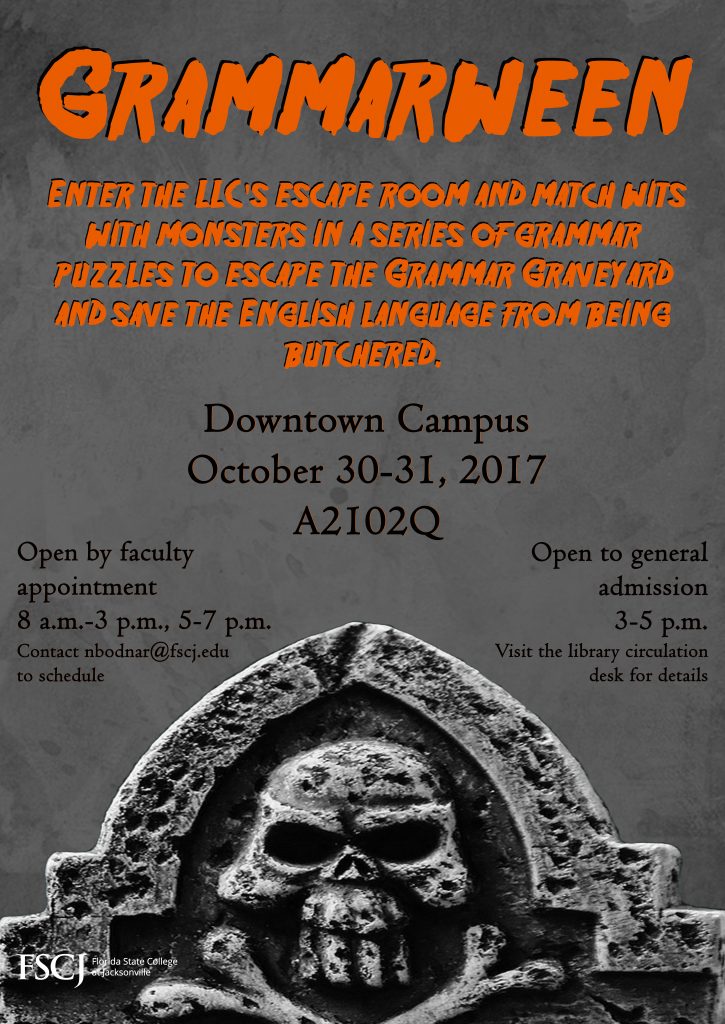 If scares aren't your thing, you can join us at Cecil Center for Fall Fest on October 26 from 11 a.m.- 1 p.m. and enjoy games, food, and live music from LLC Manager Michael Turnquist and his partner-in-jive Al Murr.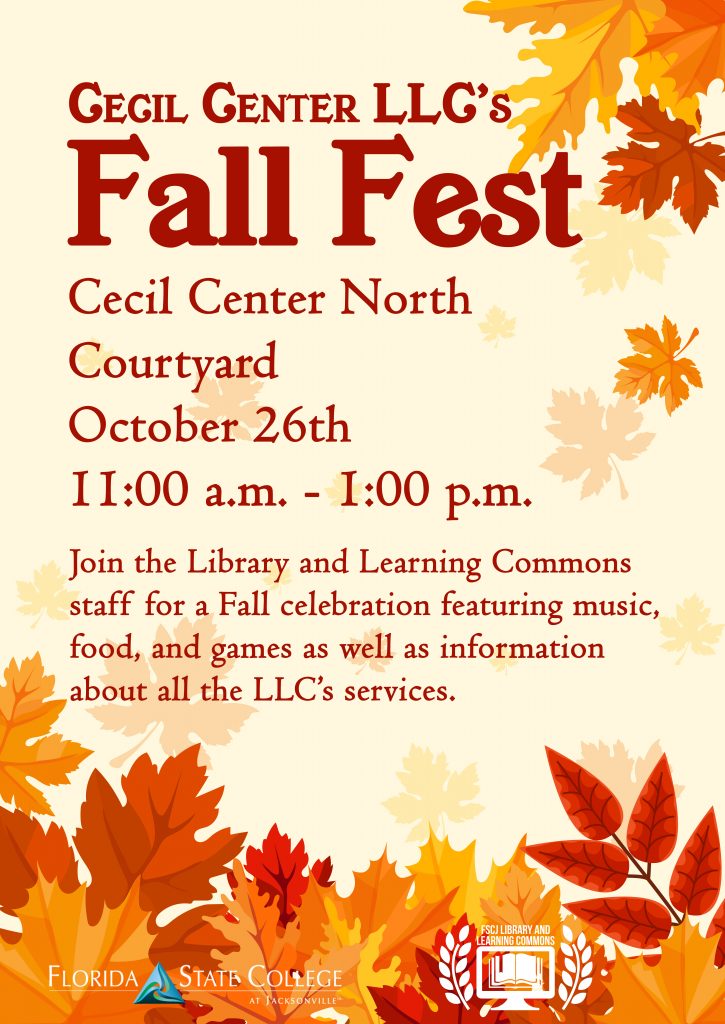 Once you've had your fill of Fest-ing and Halloween horrors, be sure to join us on November 1 for the 10th anniversary of the LLC's Living Library Lecture Series, which you may know better under its previous name Something to Talk About. This year we're hosting Bosom Buddies founder/facilitator Bobbi Cordova-Hanks as she speaks on Communicating Across Cultures.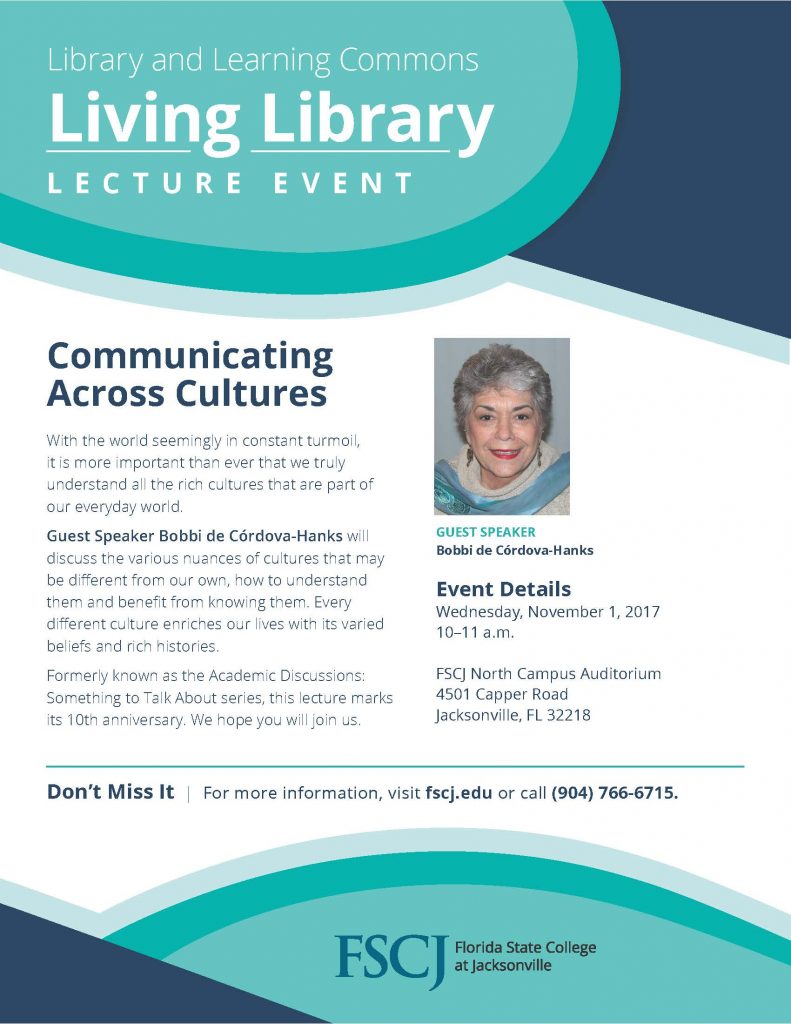 We hope you'll join us at one (or all!) of our events this month, but until next time – we'll see you in the stacks!