During Banned Books Week from September 24th-September 30th we'll be celebrating our fREADom (get it?) on our social media, including a series of interviews with our librarians about their favorite banned books. On that Tuesday, September 26th, you can join professors Audrey Antee, Carl Colavito, and Mark Creegan, along with FSCJ's PaRDi Club at 2:00pm in E104 at Kent Campus for Obscenity Trials and fREADom. Whether or not a work is considered obscene depends on its perceived value. But who determines what does and does not have value? This event will discuss the question of obscenity and merit by examining several obscenity trials from the past, including those of William Burroughs and Robert Mapplethorpe. We hope to see you there!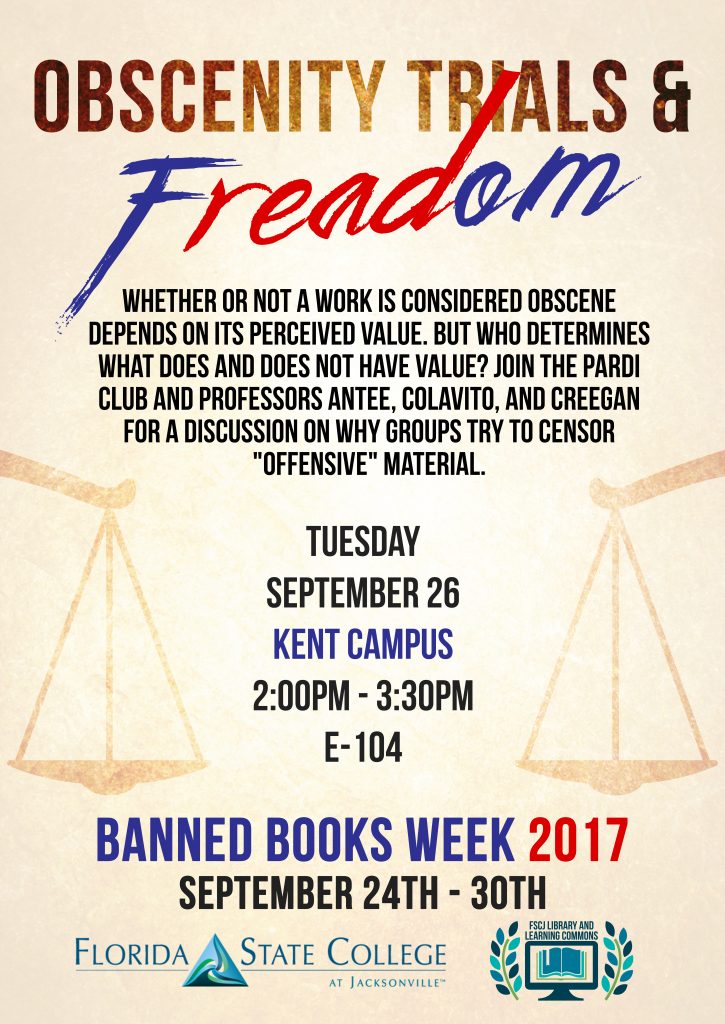 Meanwhile if you haven't visited the gallery inside the South Campus LLC, now is the perfect time to see what you've been missing!  Our current exhibit features works by Phillip Gusman, Trina McCowan, Marcie Williams, and Yvonne Xu – all South Campus LLC employees.  A variety of subjects and techniques are featured including collage, color pencil, intaglio prints, oil painting, and woodcuts.  There is even an enchanting set of hand carved magic wands (which is a neat tie-in to Banned Books Week, since the Harry Potter series is among the most frequently banned or challenged books in America).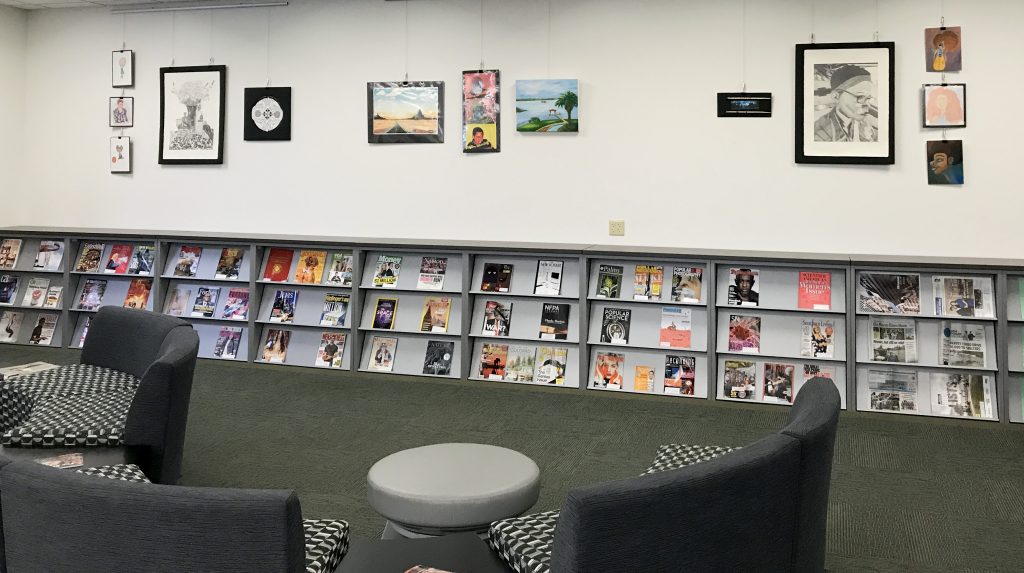 We've got lots of things planned for October – Fall Fest at Cecil! Gamerween at South and Deerwood – so be sure to keep up with us on Facebook, Twitter, and Instagram. Until next month, we'll see you in the stacks!