For the third year running, the LLC is celebrating Indiana Junes, where we spend the entire month highlighting fascinating stories about archaeology, anthropology, and sociology on our Facebook page. Our celebration culminates with a screening of an Indiana Jones film at the Downtown Campus prefaced by an academic talk from an FSCJ professor. This year we're showing Indiana Jones and the Last Crusade, and Professor Wil Kaiser will be giving a talk on the Third Reich's obsession with the occult and the Nazi belief that they were destined to inherit the mantle of Western Civilization.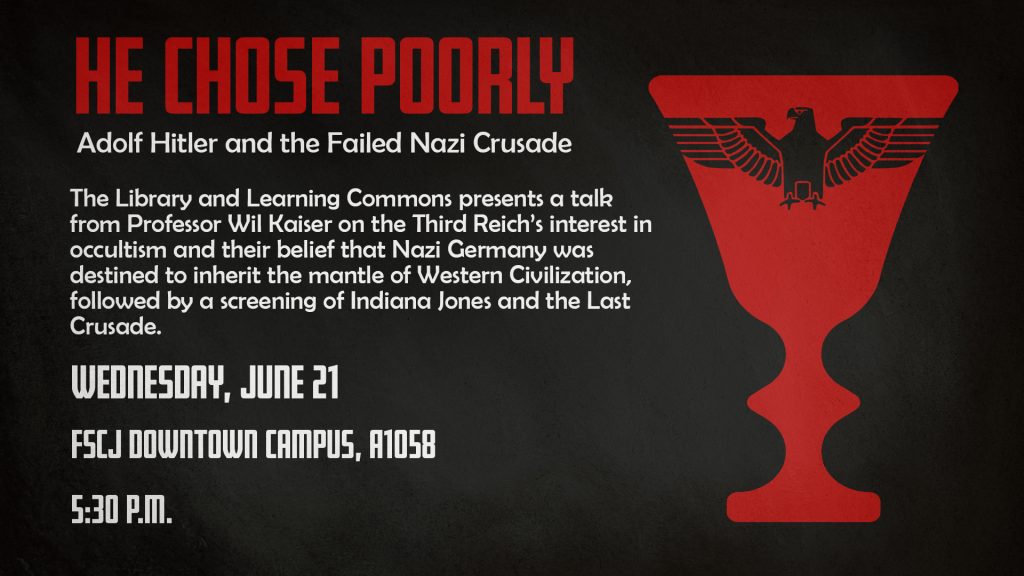 Meanwhile, the Kent LLC Writing Lab will be accepting submissions for the VIVA Art Contest from the 12th-14th, 9:00 am – 5:30 pm. Categories for submissions (which must be ready to hang) include paintings, drawings, and photography. For more details, contact the Kent LLC at 904 381-3522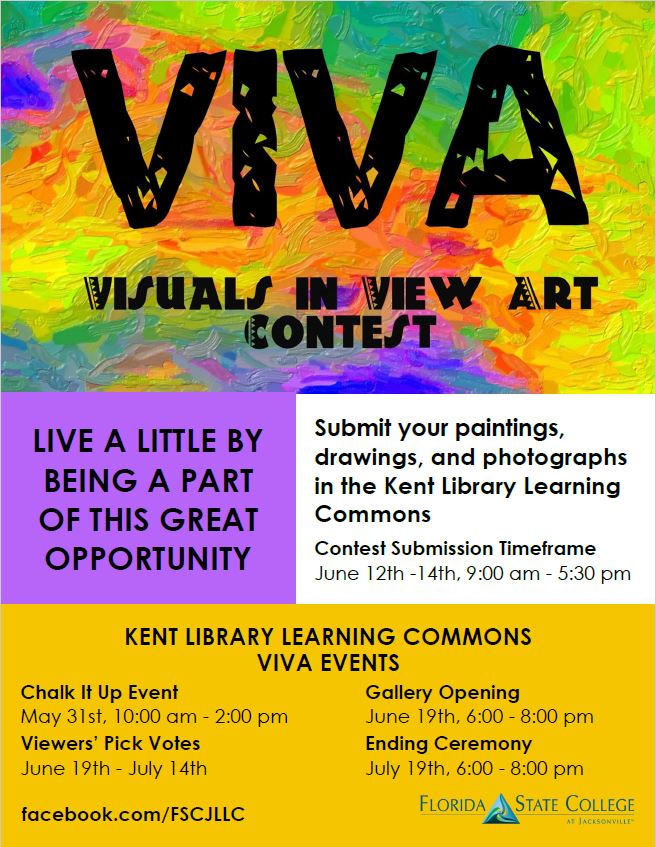 The next meteor shower isn't until the Perseids in August, but until then you can get your meteorite fix at the Cecil Center LLC, which is temporarily home to a 200 lb meteorite recovered from Argentina. This little bit of space is on loan to us courtesy of Professor Mike Reynolds.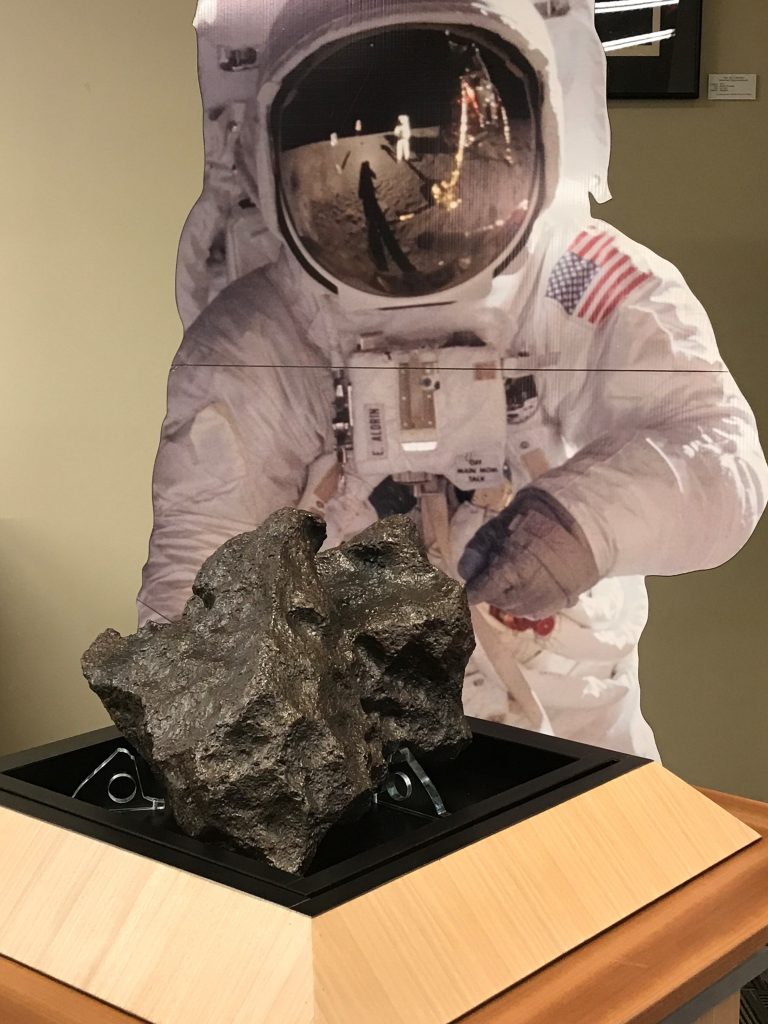 We're already looking forward to July (Shark Week!), but until then, we'll see you in the stacks!